The Mexican United States, Mexico for short, is a federal republic in North America, bordering the United States in the north, the Pacific Ocean in the south and west, the Caribbean Sea in the southeast, and Belize, Guatemala, and the Gulf of Mexico in the east.
Mexico is Latin America's economic power, one of the world's most open economies, as a free market economy, economic strength ranks the fourth America, 13 of the world, with 45 countries signed free trade agreement, with modern industry and agriculture, complete industrial categories, petrochemical, electric power, mining, metallurgy and manufacturing is developed, the proportion of private economy are also improved.
Are you looking for Silicone Rubber Molded Manufacturers and Suppliers in Mexico? We have compiled the Top 5 Silicone Rubber Molded Manufacturers and Suppliers in Mexico list for you to pick as below:
1. Datwyler Mexico
Location: Silao, Mexico
Company type: Manufacturing
Year founded: 2002
The number of employees: 200-299
Main Services: Liquid Silicone Rubber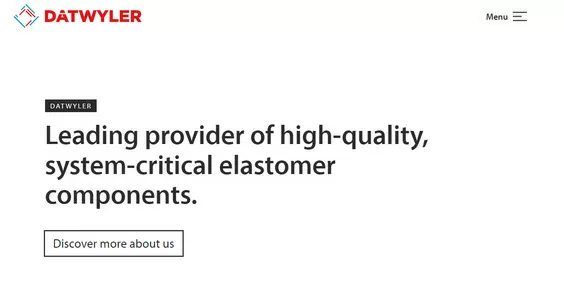 Datwyler Mexico Company Profile
Datwyler's production plant in Silao, Mexico, has become the latest facility to receive an upgrade in order to provide Liquid Silicone Rubber (LSR) components to its customers in Mexico and the wider North and South American Region.
Part of an ongoing initiative that commenced two years ago, the transfer of technology from Datwyler's plant in Cleebronn, Germany has also been implemented in Wuxi China. As the mobility sector transitions further towards electrification and greater levels of autonomy, the move is designed to support the need for specialist compounds and components for advanced applications.
2. HULTEK
Location: N.L.México
Company type: Manufacturing
Year founded: 1981
The number of employees: 200-299
Main Products: Compression-molded, Transfer molded, Silicone injection molded, Splicing molded Overmolding, Injection Molded, Extrusion products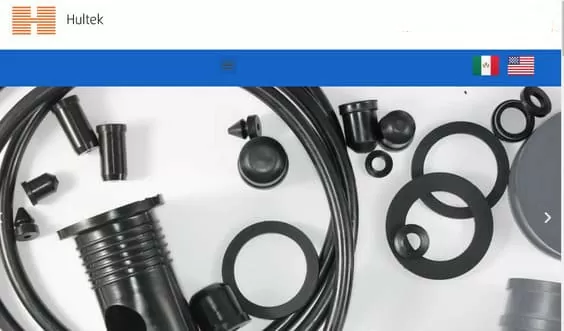 HULTEK Company Profile
Ever since Hultek was created in 1981 they have specialized in manufacturing the highest quality silicone rubber products, whether by molding or extrusion, according to their customers designs and specifications.
They have operational production facilities in García, Nuevo León, México in which they distribute their manufacturing process and are backed up by a specialized tooling workshop dedicated to the production and maintenance of specially design tools and molds.
With over 40 years of experience, they are focused and committed to customer satisfaction and have been certified with quality management ISO 9001:2015, and they have a plan for IATF 16949 certification.
3. Nolato
Location: Central Mexico
Company type: Manufacturing
Year founded: 2006
The number of employees: 100-199
Main Services: Injection molding of silicone, Injection blow molding, Dip molding, Silicone sponge extrusion, Decoration technologies, Micromolding, Compression molding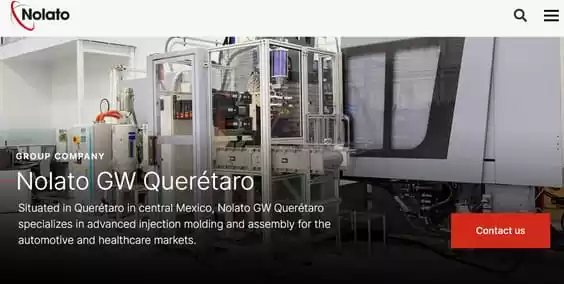 Nolato Company Profile
Nolato is a publicly listed group with operations in Europe, Asia, and North America. Its three business areas develop and manufacture silicone rubber products in polymer materials such as plastic, silicone, and TPE for leading, often global, companies.
Their offering in developing and producing polymer-based products comprises everything from concept development, product design, and process optimization, to high-volume production, post-processing, assembly and logistics.
Their partner and work closely with customers, and involvement at an early stage allows them to help develop sustainable, successful, cost-effective products that are ready to manufacture.
4. Moldmaking Resource
Location: Mexico
Company type: Manufacturing
Year founded: 1997
The number of employees: 100-199
Main Services: Liquid Silicone Rubber Molding, Thermoset Molding Process, Blow Molding Process, Insert Molding process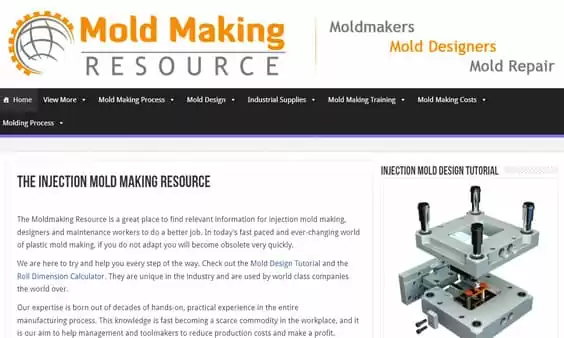 MoldmakingResource.com Company Profile
The Moldmaking Resource is a great place to find relevant information for injection mold making, designers and maintenance workers to do a better job.
MoldmakingResource.com is the brainchild of Randy Hough, who has worked as a plastic injection moldmaker for a few decades. Together with expert contributing editors from around the world, they are developing a unique source of information and products to help the moldmaker at every step of the process.
Over the years the industry has dramatically changed from the garage shop start-up; complete with a Bridgeport milling machine, simple 6×12 surface grinder, lathe and manual sinker EDM into a highly technical complex operation.
Their mission is to provide real-life, useful tips, advice and how-to information that will enable the moldmaker to perform his task more efficiently and accurately. With their emphasis on user-created content the reader can benefit from the experience of others who have faced similar challenges.
5. SJ Group
Location: Guanajuato, Mexico.
Company type: Manufacturing
Year founded: 1987
The number of employees: 100-199
Main Services: Liquid Silicone Rubber, Precision Injection, Electronic Products
SJ Group Company Profile
SJ Group was established in 1987, Hongkong. SJ Group starts from precision automotive mold building, and steps into packaging mold building, medical mold building, liquid silicone rubber mold building, precision part injection.
After 30 years of development, now they have 7 subsidiaries, several oversea after sale office. SJ Group is a group company integrating with part research, manufacturing, After Sales Service and technical support.
Major business of SJ Group: precision injection molds for automotive, packaging, medical and liquid silicone rubber. Main customers for Automotive: Volkswagen, Audi, BMW, Benz, Porsche, Ferrari, GM. Main customer for medical: Abbott, Fresenius, SHINVA, Tsinghua, CapitalBio. Main customer for packaging: Jokey, TNB, Desch Plantpak, Unilever, Rieke, Rubbermaid.
If You're Looking For More Silicone Rubber Molded Manufacturers, Also You Can Choose A Chinese Injection Mold Supplier: Zetar Mold
Zetar Mold
Location: Shanghai, China
Company type: Manufacturing
Year founded: 2005
The number of employees: 201-300
Main Services: Silicone Rubber Product Design, Silicone Rubber Mold Making, Silicone Rubber Product Manufacturing, Assembly, Post-processing and Packaging
Other Products: Plastic Injection Mold, Plastic Injection Molding Manufacturing, Overmolding injection molding China, Insert Molding Products, 3D printing and CNC Prototyping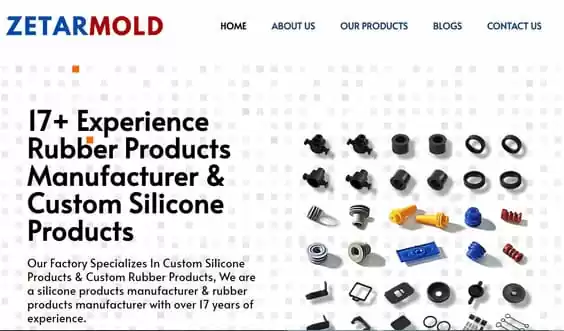 Zetar Mold Company Profile
Over the past 17+ years, we have built their company into a Silicone Rubber Product Design, Silicone Rubber Mold Making, Silicone Rubber Product Manufacturing, Assembly, Post-processing and Packaging all in one juggernaut.
Through steady organic growth and strategic acquisitions, we've seen decades of excellent performance. Scroll through our history to see some of our corporate highlights.
We Have Our Own Factories In Shanghai, Jiangsu And Zhejiang. In 2020, COVID-19 Spread Globally And China Was Also Greatly Affected.
In Order Not To Affect The Production Schedule Of The Projects, They Started To Set Up Sub-Factories In Jiangsu and Zhejiang.
Conclusion
Finding a trustworthy silicone rubber manufacturer and supplier nowadays is not that easy, especially since many new manufacturers have emerged just to keep up with the trend. But hopefully, their list was able to help you find the one that best suits your requirements. It is recommended to do a background check before creating partnerships with manufacturers because they will play a huge part in the success of your business.
If you're looking for more Silicone Rubber Molded Manufacturers and Suppliers, check out the following articles: