The development trend of silicone rubber industry will focus on liquid rubber. Germany has a large liquid rubber production base, which will change the current structure of silicone rubber industry to a certain extent.
At the same time, they should also be aware of the fierce competition in the silica gel industry. Due to the economic downturn and the corresponding monetary policy, the capital flow of small and medium-sized enterprises is more difficult, which is a challenge for capital-intensive industries.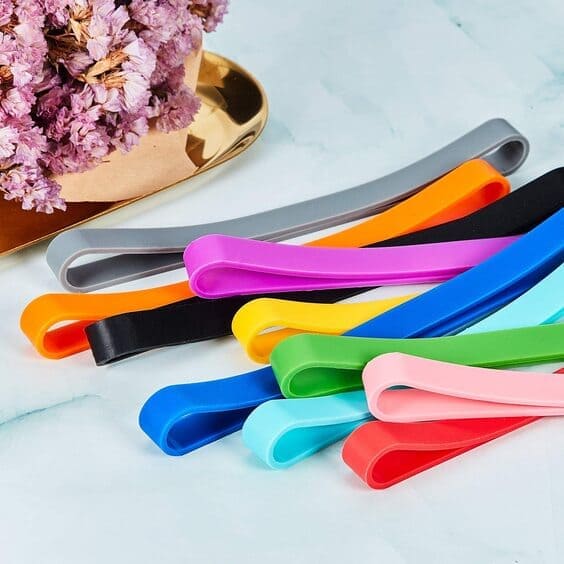 Are you looking for Silicone Rubber Molded Manufacturers and Suppliers in Germany? We have compiled the Top 5 Silicone Rubber Molded Manufacturers and Suppliers in Germany list for you to pick as below:
1. Silikon-Technik Siltec
Location: Weiler im Allgäu, Germany
Company type: Manufacturing
Year founded: 1980
The number of employees: 200-299
Main Products: Silicone Tubes, Breathing Tubes, Silicone Molded parts, Silicone Seals, Silicone O-rings, Silicone Sheets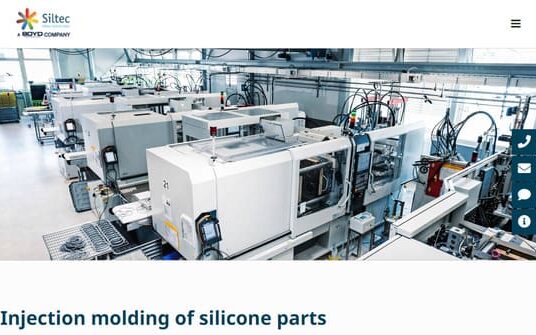 Silikon-Technik Siltec Company Profile
Silikon-Technik Siltec was founded more than 40 years ago. Ever since, they have been manufacturing silicone components for medical technology, pharmaceuticals, food production, automobile manufacturing & road construction, aviation and aerospace, and other specialized industries at their location in Weiler im Allgäu (Germany). With more than 200 employees, Siltec relies on its many years of experience.
Through in-house compounding, products can be delivered individually colored from white to black or transparent. Due to agile processes, they offer cost-efficient prototypes/pilot series as well as medium and large series. Naturally, their offer also includes available storage tubes, strings, and sheets. Siltec is certified in accordance with ISO 9001:2015 and ISO 13485:2016.
2. Trelleborg Sealing Solutions
Location: Stuttgart, Germany
Company type: Manufacturing
Year founded: 1952
The number of employees: 200-299
Main Products: O-Rings, hydraulic seals, rotary shaft seals, oil seals, static seals, pneumatic seals, mechanical face seals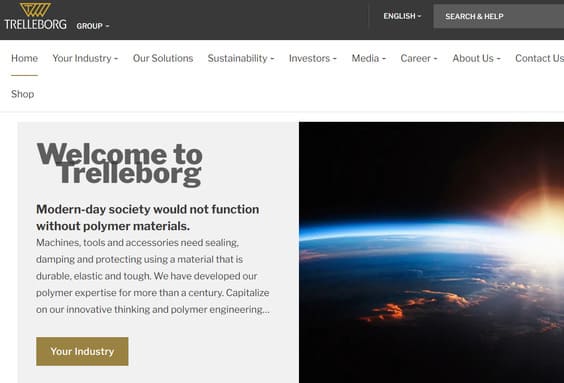 Trelleborg Sealing Solutions Company Profile
Founded in 1952, Trelleborg Sealing Solutions was previously a part of the Smiths Group's precision seals business. This business, Polymer Sealing Solutions, consisted of four silicone rubber products units. These were Busak+Shamban, Dowty Automotive, Shamban and Forsheda. In 2003, Polymer Sealing Solutions was acquired by Trelleborg AB.
The name Busak+Shamban remained with all marketing locations, but the manufacturing locations became known as Trelleborg Sealing Solutions. As of April 2, 2007 the Busak+Shamban name was retired, with all locations being brought under the Trelleborg Sealing Solutions umbrella.
3. ZORGE
Location: Walkenried, Germany
Company type: Manufacturing
Year founded: 1962
The number of employees: 100-199
Main Services: Silicone Seals, LSR moulded parts, Micro bonded parts, Rubber moulded parts, Rubber-metal bonded parts, Rubber metal, Cutted parts, Shims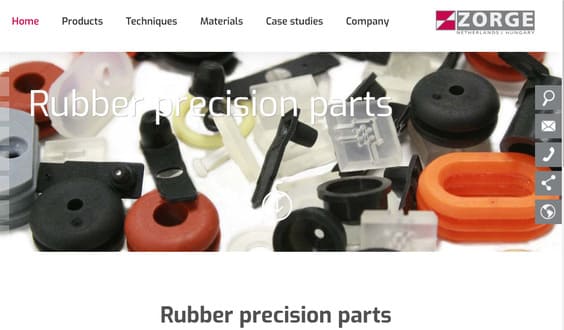 ZORGE Company Profile
ZORGE manufactures high-grade and high-tech components according to customer specifications from elastomers, plastics, and many other materials. This family-run business has proven itself to be a solid and reliable partner to the manufacturing industry for over 60 years now. They supply products to customers located around the world from their ultramodern production facilities in Europe and Asia.
ZORGE is a subsidiary of the ZORGE-HOFFMANN Group – an alliance forged between two family-run businesses with an annual turnover of 21 million euro, 180 employees in Europe and production- and sales facilities in Germany, Hungary, the Netherlands, Taiwan, China and the USA. ZORGE and HOFFMANN each has its own specialisms and areas of expertise in precision rubber parts and production techniques.
Their production technology expertise focuses on the manufacture of precision components from rubber compounds, and injection-moulded parts from liquid silicone rubber (LSR), thermoplastic elastomers (TPEs) and thermoplastics. What makes them truly unique is their expertise and experience in 2K LSR injection moulding and production of rubber bonded or hybrid parts. These involve combining either metal or polymer parts with rubber on micro scale.
4. Krauss Maffei
Location: Munich, Germany
Company type: Manufacturing
Year founded: 1838
The number of employees: 200-299
Main Services: Extrusion technology, Reaction process machinery, Injection molding machinery, E-Service: pioneers Club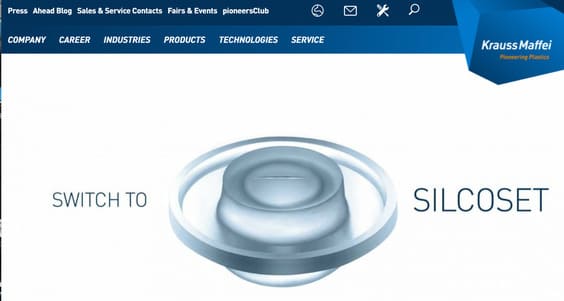 KraussMaffei Company Profile
KraussMaffei is one of the world's leading manufacturers of machines and systems for producing and processing plastics and rubber. Their range of products and services covers all technologies in silicone rubber injection molding, extrusion, and reaction process machinery. This gives us a unique selling proposition in the industry.
With strong innovation capacity, they ensure sustainable added value for customers across their entire value chain, with standardised and individual product, process, digital and service solutions. They deliver these services to customers in the automotive, packaging, medical and construction industries, and to electrical and electronic product and household appliance manufacturers, among others.
5. REP
Location: Ottobrunn, Germany
Company type: Manufacturing
Year founded: 1978
The number of employees: 100-199
Main Services: Silicone Rubber Product Design, Silicone Rubber Mold Making, Injection Molding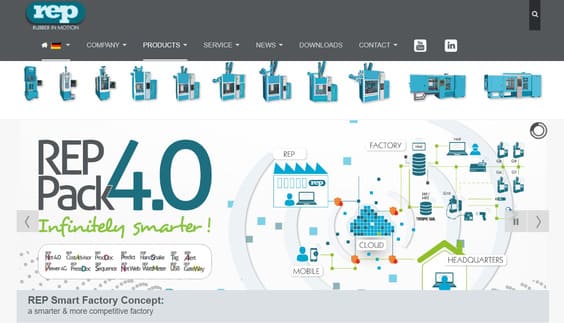 REP Company Profile
REP international manufactures and exports silicone rubber injection molding machines and compression presses for the automotive, electrical appliance, electronics, pharmaceutical and military sectors.
With 60 years of experience in rubber injection molding, REP International largely masters injection technology,With this module, they provide you with software as a decision-making aid that enables the economic modeling of a rubber injection-moulded part production through productivity calculation and calculation of the manufacturing costs of an injection-moulded part.
Maintaining a fleet of presses, optimising the performance of your teams and presses, successfully managing your geographic locations and equipment transfers; each of these requirements requires a concrete response, which is a condition of a successful project.
To carry out these tasks, REP has built up an effective multi-site structure. REP works with the best service providers (transport, customs clearance, etc.) all over the world so that the logistic facilities provided when the goods leave France mean real support for the local teams.
If You're Looking For More Silicone Rubber Molded Manufacturers, Also You Can Choose A Chinese Injection Mold Supplier: Zetar Mold
Zetar Mold
Location: Shanghai, China
Company type: Manufacturing
Year founded: 2005
The number of employees: 201-300
Main Services: Silicone Rubber Product Design, Silicone Rubber Mold Making, Silicone Rubber Product Manufacturing, Assembly, Post-processing and Packaging
Other Products: Plastic Injection Mold, Plastic Injection Molding Manufacturing, Overmolding injection molding China, Insert Molding Products, 3D printing and CNC Prototyping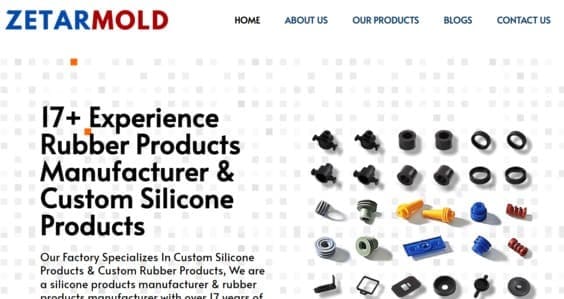 Zetar Mold Company Profile
Over the past 17+ years, we have built our company into a Silicone Rubber Product Design, Silicone Rubber Mold Making, Silicone Rubber Product Manufacturing, Assembly, Post-processing and Packaging all in one juggernaut.
Through steady organic growth and strategic acquisitions, we've seen decades of excellent performance. Scroll through our history to see some of our corporate highlights.
We Have Our Own Factories In Shanghai, Jiangsu And Zhejiang. In 2020, COVID-19 Spread Globally And China Was Also Greatly Affected.
In Order Not To Affect The Production Schedule Of The Projects, They Started To Set Up Sub-Factories In Jiangsu and Zhejiang.
Conclusion
Finding a trustworthy silicone rubber manufacturer and supplier nowadays is not that easy, especially since many new manufacturers have emerged just to keep up with the trend. But hopefully, their list was able to help you find the one that best suits your requirements. It is recommended to do a background check before creating partnerships with manufacturers because they will play a huge part in the success of your business.
If you're looking for more Silicone Rubber Molded Manufacturers and Suppliers, check out the following articles:
Top 10 Silicone Rubber Molded Factory In Canada