Synthetic silicone rubber is an important sector of the Russian chemical industry, which until August 2008 was in a period of smooth development of the Russian chemical and petrochemical industries, and the development of synthetic silicone rubber products was more prominent, as its national production and consumption grew faster than many other industries of the Russian petrochemical industry.
In the case of relatively similar production growth, the consumption of synthetic silicone rubber was significantly higher than the growth of PVC and car tires consumption, and was only a step behind when compared with the development of the mineral fertilizer and polystyrene markets.
Are you looking for Silicone Rubber Molded Manufacturers and Suppliers in Russia? We have compiled the Top 5 Silicone Rubber Molded Manufacturers and Suppliers in Russia list for you to pick as below:
1. Rezinoplast
Location: Kineshma, Russia
Company type: Manufacturing
Year founded: 2004
The number of employees: 200-299
Main Products: Production of Rubber Products, Rubber Compounds, Manufacturing of Molds, Silicone Molds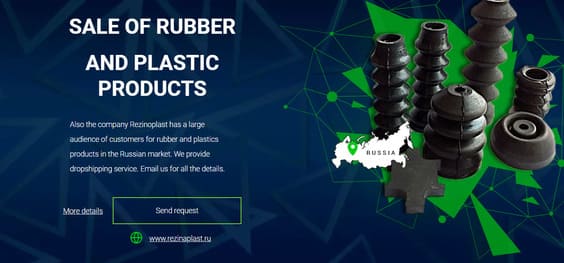 Rezinoplast Company Profile
Rezinoplast is a dynamically developing company, which was founded in 2004. The main activity of their company is the production and wholesale of molded rubber products for various industries:
The range of our products is constantly expanding, and the quality of products is guaranteed by modern equipment, experienced specialists, the presence of our own site for the production of rubber compounds;
Their company has established itself as a reliable and responsible supplier for domestic enterprises and wholesale companies selling rubber products for the automotive industry; an equally important area of ​​activity of "Rezinoplast" is the supply of equipment for the production of silicone rubber products;
Most of the customers of the plant, once contacting them, become permanent, since in their work they use an individual approach to each client and provide all their partners with high quality products that meet all customer requirements.
2. OLDENG engineering
Location: Ekaterinburg, Russia
Company type: Manufacturing
Year founded: 1997
The number of employees: 200-299
Main Services: Rubbers processing, Gas plasma cutting, Die casting, Machining, Stamping, Press moulds and press dies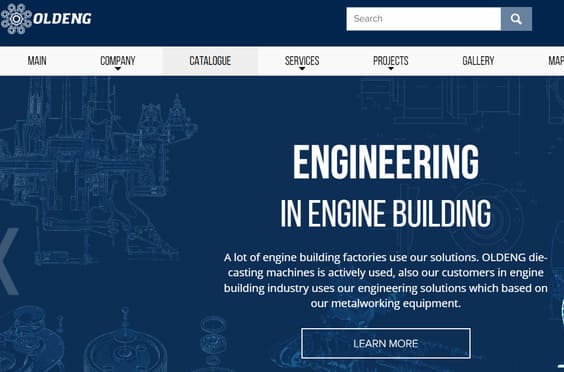 OLDENG engineering Company Profile
Comprehensive customer service, turnkey supply of equipment and long-term relationships with our suppliers and customers.
They have their own after-sales service and a warehouse of spare parts allowing them to provide their customers with timely setup of equipment and warranty service and repair, which guarantees high production performance.
Since 2003, all equipment supplied by OLDENG Company has been certified according to Government Standard of the Russian Federation. OLDENG company QA system is certified in compliance with ISO 9001: 2000 standard.
OLDENG engineering company is at the top of the Russian market of automated moulding complexes based on high- or low-pressure casting machines, industrial equipment and technologies
3. KRAIBURG
Location: BULGARIA, Russia
Company type: Manufacturing
Year founded: 1947
The number of employees: 100-199
Main Products: Rubber and silicone compounds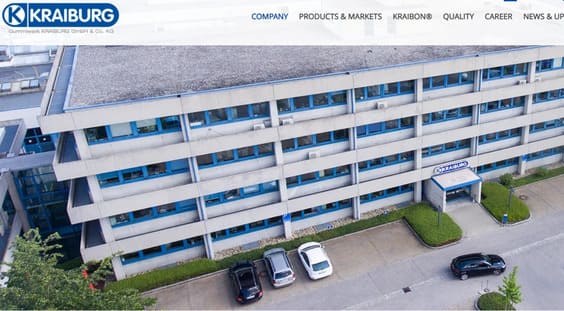 KRAIBURG Company Profile
Rubber and silicone compounds for application in the automotive industry, mechanical engineering, oil & gas production industry and many more.
They are one of the leading manufacturers in the field of rubber and silicone compounds, develops and produces individual solutions for costumer demands and markets for over 70 years.
KRAIBURG rubber and silicone compounds are used in the automotive sector, in machine construction, oil and gas production, roll production and by numerous manufacturers of moulded rubber components.
Therefore, they are operating an integrated management system in which environmental protection, health and safety at work and energy efficiency are given high priority.
Gummiwerk KRAIBURG has been certified to the environmental standard ISO 14001 since 2002 and to the energy standard ISO 50001 since 2013. Compliance with these standards is checked annually by accredited auditors and re-certified every three years.
4. Kazan Synthetic Rubber
Location: Kazan, Russia
Company type: Manufacturing
Year founded: 1936
The number of employees: 200-299
Main Products: Silicone rubber compounds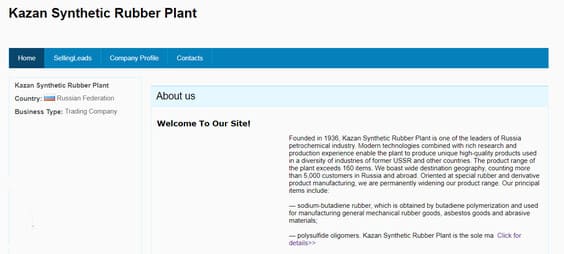 Kazan Synthetic Rubber Company Profile
Founded in 1936, Kazan Synthetic Rubber Plant is one of the leaders of Russia petrochemical industry. Modern technologies combined with rich research and production experience enable the plant to produce unique high-quality silicone rubber products used in a diversity of industries of former USSR and other countries. The product range of the plant exceeds 160 items.
Their principal items include:
rubber compounds based on siloxane rubbers (silicone compounds) have a number of unique qualities: high heat/frost resistance (-60 oC to + 300 oC) ; high performance properties and longevity; resistance to corrosive environment; high dielectric strength and mechanical durability; and perfect insulation properties.
The materials are used in aircraft industry, fuel industry, medicine, food and beverage production, electrical engineering and power production, chemistry, including petrochemistry, etc.
— silicone compounds and sealants have a most valuable feature, that is, stability of performance properties under long usage with sharp temperature drops ( + 300 oC to -60 oC) , extra vibration, tropical climate and UV exposure. Used in aircraft industry, rocket and space-system engineering, instrument-making, electronic industry, shipbuilding, motor car construction, civil and industrial engineering.
5. MEDSIL
Location: Moscow, Russia
Company type: Manufacturing
Year founded: 1992
The number of employees: 100-199
Main Products: Silicon-organic (silicone) rubber products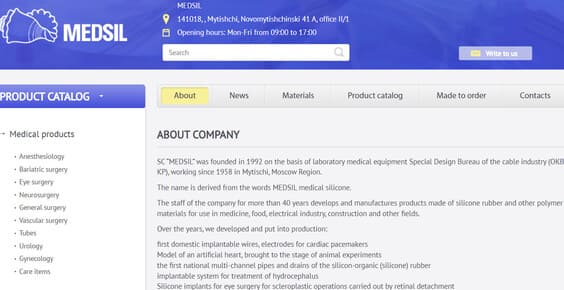 MESGO Company Profile
"MEDSIL" was founded in 1992 on the basis of laboratory medical equipment Special Design Bureau of the cable industry (OKB KP), working since 1958 in Mytischi, Moscow Region. The name is derived from the words MEDSIL medical silicone.
The staff of the company for more than 40 years develops and manufactures products made of silicone rubber and other polymer materials for use in medicine, food, electrical industry, construction and other fields.
Over the years, they developed and put into production: the first domestic implantable wires, electrodes for cardiac pacemakers Model of an artificial heart, brought to the stage of animal experiment, and the first national multi-channel pipes and drains of the silicon-organic (silicone) rubber, an implantable system for treatment of hydrocephalus, Silicone implants for eye surgery for chloroplastic operations carried out by retinal detachment, Laryngeal mask of silicone rubber, subclavian catheters.
SC "MEDSIL" collaborating with highly skilled workers leading medical, chemical and other enterprises, which are developed in cooperation with more than 100 inventions, published more than 150 publications.
If You're Looking For More Silicone Rubber Molded Manufacturers, Also You Can Choose A Chinese Injection Mold Supplier: Zetar Mold
Zetar Mold
Location: Shanghai, China
Company type: Manufacturing
Year founded: 2005
The number of employees: 201-300
Main Services: Silicone Rubber Product Design, Silicone Rubber Mold Making, Silicone Rubber Product Manufacturing, Assembly, Post-processing and Packaging
Other Products: Plastic Injection Mold, Plastic Injection Molding Manufacturing, Overmolding injection molding China, Insert Molding Products, 3D printing and CNC Prototyping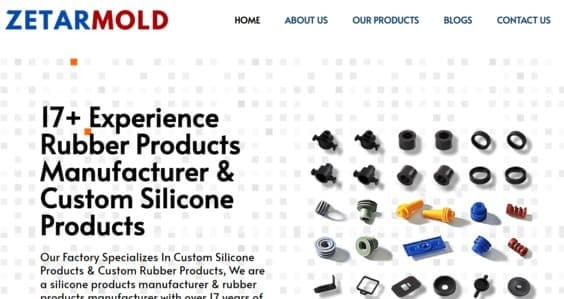 Zetar Mold Company Profile
Over the past 17+ years, we have built our company into a Silicone Rubber Product Design, Silicone Rubber Mold Making, Silicone Rubber Product Manufacturing, Assembly, Post-processing and Packaging all in one juggernaut.
Through steady organic growth and strategic acquisitions, we've seen decades of excellent performance. Scroll through our history to see some of our corporate highlights.
We Have Our Own Factories In Shanghai, Jiangsu And Zhejiang. In 2020, COVID-19 Spread Globally And China Was Also Greatly Affected.
In Order Not To Affect The Production Schedule Of The Projects, They Started To Set Up Sub-Factories In Jiangsu and Zhejiang.
Conclusion
Finding a trustworthy silicone rubber manufacturer and supplier nowadays is not that easy, especially since many new manufacturers have emerged just to keep up with the trend. But hopefully, their list was able to help you find the one that best suits your requirements. It is recommended to do a background check before creating partnerships with manufacturers because they will play a huge part in the success of your business.
If you're looking for more Silicone Rubber Molded Manufacturers and Suppliers, check out the following articles:
Top 5 Silicone Rubber Molded Factory In India